Natural stone in the exterior and interior
Return to natural materials is a current world trend. As a result of this trend, natural stone has found its way back into classical as well as modern interiors – it is original and luxurious, yet practical. Because it is hard and durable, stone is extremely versatile. Its durability also makes it a good investment. We can use natural stone in the kitchen, bathroom, or entrance hall, but it also looks good when used in the exterior.
Stone is used in many shapes and forms. Its unique colouring and structure make it a luxurious addition to any interior or exterior. Stone brings a touch of nature and a feeling of luxury and calmness into any space. A stone countertop will dominate any room it is used in, be it a kitchen or a bathroom.
Natural stone
Natural stone is attractive and also extremely durable. Every type of stone has its unique structure and is an irreproducible original. Various structures, shapes and colours are a characteristic feature of natural stone. You can choose from a wide range of local or imported stone. The hues range from natural greys and browns to cinnamon, brick red, white, etc.
As it is so heavy-duty, natural stone can be used in virtually any conditions. Natural stone looks fantastic when used for countertops. Large formats are very fashionable right now. Circular saws can cut stone into slabs of any thickness to satisfy even the most demanding customer.
One of the most popular types of stone is granite. Stone elements can be worked in a number of ways – they can be brushed, polished, sandblasted, or singed. Large chopped tiles with rough and irregular surface are also very popular.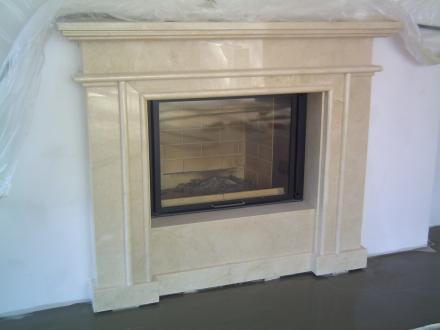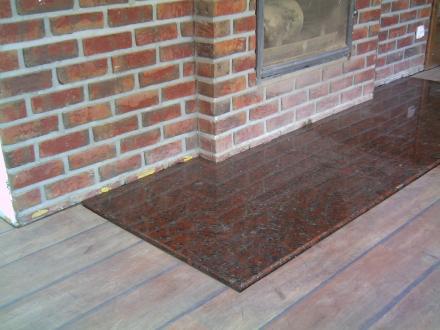 For modern interior and exterior
In the interior stone is used to make kitchen and bathroom countertops, tiles, fireplaces, skirting, staircases or window sills. Stone tabletops can also look rather impressive. In the exterior we can use stone facade veneer and stone tiles of various sizes and shapes, including atypical solutions. Landscape architects also like to work with natural stones when designing gardens and outdoor spaces.
Details matter
When it comes to using stone, it is important to pay attention to detail, because it's the little things that can make a great impression. The aim is to use stone elements so that they form an aesthetically pleasing and harmonious whole. Amateur implementation of stone elements is risky. Professionals will guarantee an individual approach. Rely on their expertise when choosing the best kind of stone for you.
Source: www.ceskestavby.cz