Mosaic walkways to the gardens – inspiration for you
Sometimes we just lack a little inspiration to be able to turn our skill into an impressive result that we can always see. The same is true in the case of mosaic garden walkways, the implementation of which, however, requires a considerable amount of patience. However, once the work is completed, you can immediately start applying foot massage on it as part of reflexology.
Laying river pebbles in a sand bed. Everything has to go according to plan and with the proper use of water level.
The dragonfly motif created using the mosaic technique is not always usual to see. This truly original piece is not only an ordinary garden path, but also a wonderful garden decoration.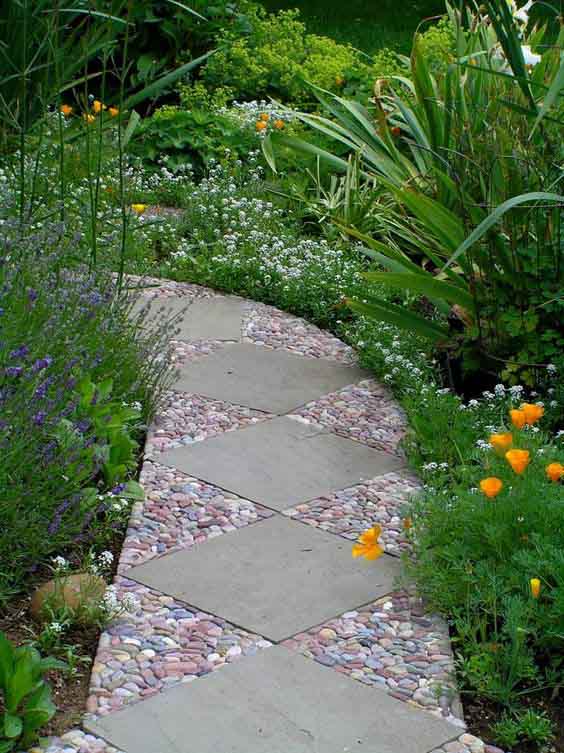 Pebbles alternated with classic large-area garden paving look very natural among flower beds. Even in color, this concept fits into the given environment so that there is nothing to complain about.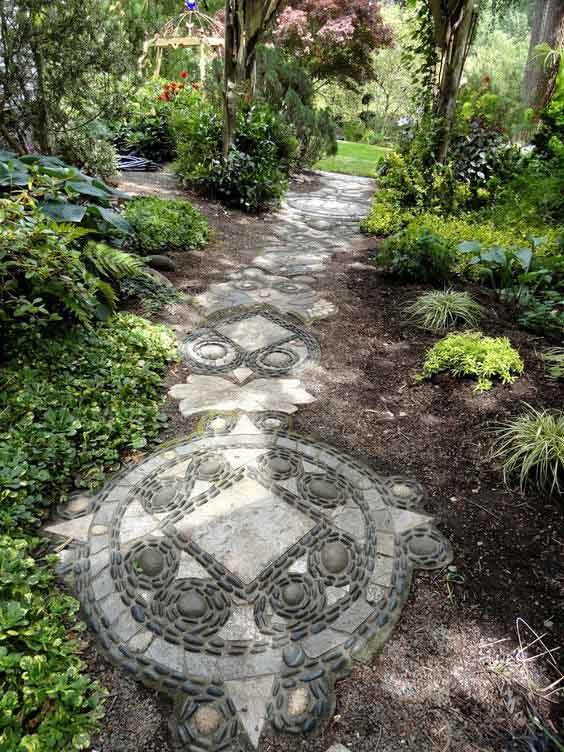 Some mosaics are more complex, others allow you to unleash your imagination and be inspired by some momentary idea.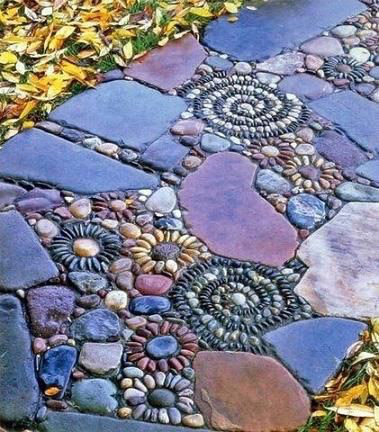 Spirals, floral motifs and larger areas made of smooth stones are also very impressive.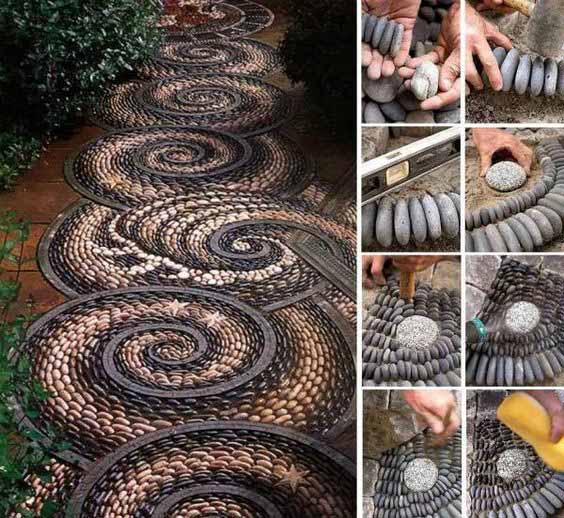 Patient work has borne fruit. The spiral-shaped walkway, reminiscent of sea animal shells, is a perfect example of precise and honest handwork and many hours of patience. And that's not counting the time it takes to collect and select pebbles of the right size and level them with the use of a water level.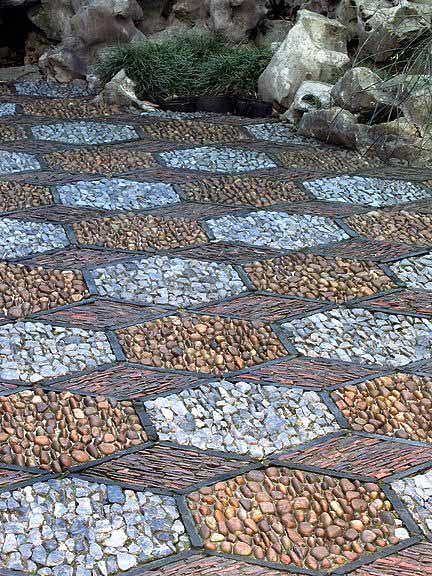 The same type of geometric shape is always connected by the same colored pebble filling. This mosaic walkway is very practical as an access road to the alpine rock garden.
The stone rug has a perfect coloration and looks as if it has been made exactly for your garden. A great idea how to get a unique walkway in your garden in a natural style corresponding to the given environment.
A dry river of pebbles flowing between large flat stones. Beautiful to look at, structurally interesting and also solves the pathwalk in the garden in a completely unconventional way. As in the previous demonstration, you can also try walking barefoot on a dry pebble river and practice your feet in reflexology, or foot massage.
Text: Zuzana Bohdalová
Source: moje-bydleni.com